Veganism has become an increasingly popular lifestyle. While most people change to vegan lifestyles for health reasons, some also make this change for the environment. Many people feel that meat-based diets affect climate change and other environmental elements and have decided to waive meat.
This lifestyle has many benefits and thanks to services like vegan meal delivery, it doesn't have to be all that difficult to make the adjustment. Need some clarity and meal ideas to get you started? Here at Pippa's Kitchen, we have a whole range of meals you'll be dreaming of (and the information you're after).
What Are Vegan Meals, And Why Are Vegan Numbers Always Increasing?
Vegan meals form part of a lifestyle that doesn't use meat, dairy products, or anything sourced from an animal. Recent studies show that more and more people are choosing the vegan lifestyle over a meat-based diet. There are various reasons why more people become vegans, depending on the type of vegans they choose to become.
Ethical Vegans
Ethical vegans are against all animal exploitation and/or cruelty. This doesn't mean ethical vegans have been vegans since childhood or that people who eat meat do not love animals. However, these individuals choose not to eat animals that have been slaughtered for their consumption.
Religious Vegans
Religious vegans follow a vegan lifestyle for their religious beliefs. Many religions, such as Buddhism, Hinduism, and Jainism, practice non-violence and extend this to their lifestyles and dietary choices.
Environmental Vegans
Environmental vegans are those who wish to limit their carbon footprint. Since the meat industry is one of the most extensive contributors to CO2 emissions, these vegans feel that they don't want to support such industries and therefore don't consume their products.
Health Vegans
Health vegans are not necessarily vegans by choice. The necessity to follow this lifestyle could be due to a medical condition such as Type-2 Diabetes, or in some cases to avoid health risks that come from eating certain products. For example, cancer and cholesterol are often associated with high consumption of meat and dairy products. However, these types of vegans may still utilise animal products. Therefore, the lifestyle is often referred to as vegetarian or plant-based instead of vegan.
To meet the demand of today's busy lifestyle, ready-made meals and healthy meal delivery services are common and we're proud to be part of this industry!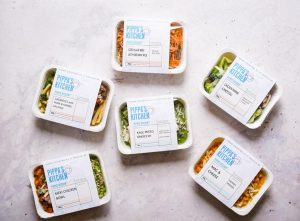 Who is the Best Vegan Meal Delivery Service in Melbourne?
There is a variety of delivery services available in Melbourne and its surroundings. However, Pippa's Kitchen remains one of the best prepared meal delivery services for vegans and vegetarians, thanks to our range of meals and simple ordering system.
How can we promote our range with so much confidence? We have trained chefs preparing every single meal, with a range of tried and tested healthy vegan meals on a menu that caters to most dietary requirements. Our produce is sourced locally, and each meal is made and delivered directly to your door. Furthermore, our reliable meal delivery Melbourne residents love is affordable and user-friendly.
What are the Best Vegan Meals in Our Range?
Our menu offers a variety of meals from breakfast to dinner. This includes whole food, low-fat, and high-carb.
Some of our most popular meals we suggest trying include the:
All our dishes are prepared by trained chefs. We do our best to ensure these healthy meals have optimal benefits by locking in our meals' taste without losing nutritional value.
A bit more about the dishes…
The Japanese Tofu Curry
The Japanese Tofu Curry is packed with vegetables and rounded off with creamy coconut cream. Our combination of spices ensures a delicate balance between sweet and spicy.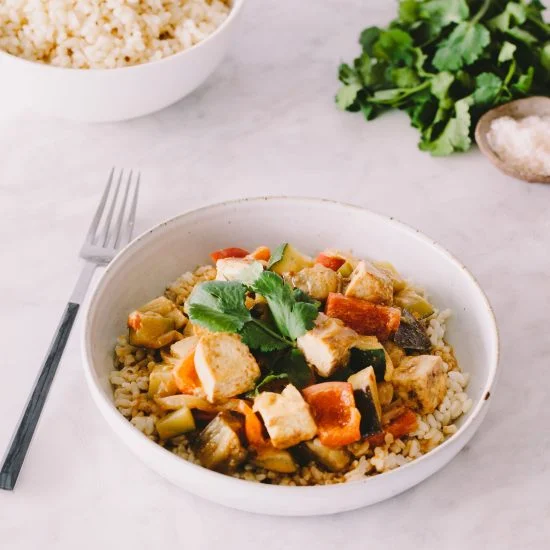 Tofu Laksa
Our Tofu Laksa is creamy with some great spices, leading to lovely aromas! Combined with fresh peas and soft noodles, you'll love the taste and the textures!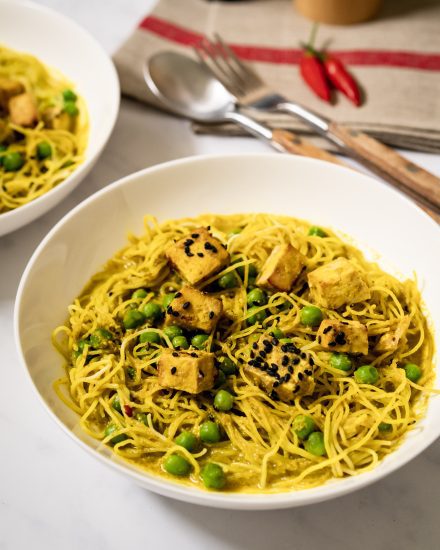 Vegan Rice
Both vegans and non-vegans can enjoy our vegan rice. For vegans, this can be a meal on its own, or non-vegans can enjoy this as a side dish. Though a basic staple, it's packed with flavour and contains all-natural ingredients.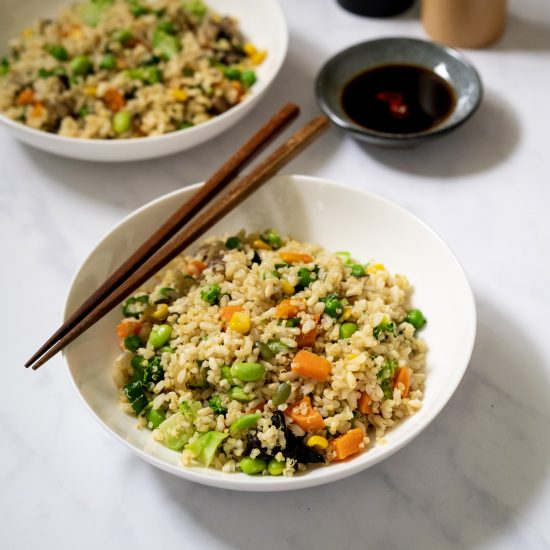 Final Thoughts
If you want to choose a vegan lifestyle, shopping and cooking time should not stand in your way. Pippa's Kitchen has a variety of meals to choose from and they are affordable, giving you easy options to get your week's meals sorted.
Our meals are prepared in small batches to ensure freshness, so it's like eating home-cooked dishes. Contact Pippa's Kitchen at 0448 885 266 or email us at pippa@pippaskitchen.com.au to have your meal prepared and delivered fresh to your door!