With the rise of plant-based diets, vegan meal services have become increasingly popular. These services provide a convenient and easy way for people to incorporate more plant-based meals into their diets. However, when choosing meal delivery services, it's important to look at the ingredients and consider the nutritional content of these meals to ensure that they are providing all the necessary nutrients for optimal health.
Although veganism can be a healthy way to live for some, just because something is vegan, doesn't mean it is necessarily healthy. That is why choosing the right meal delivery service that supports dietary requirements is important. In this blog post, we will discuss what an Australian Nutritionist wants you to know about choosing a vegan meal delivery service.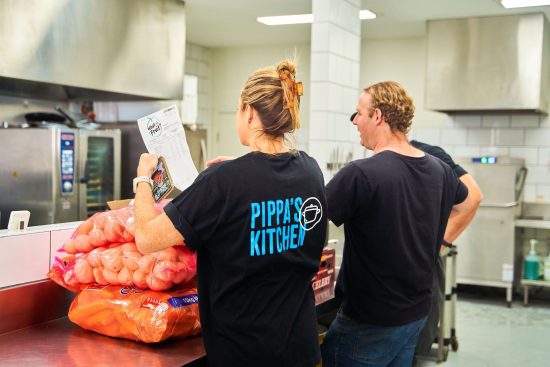 Meal Delivery Services: Review from an Australian Nutritionist
When choosing a meal delivery service, it's important to consider the ingredients that are used in the meals. Here are some ingredients to look for and avoid:
Ingredients to Look For:
Grains: Look for meals that contain whole grains such as brown rice, quinoa, or whole wheat pasta, which provide fibre and essential nutrients. White rice and noodles are also great.
Vegetables: Choose meals that contain a variety of colourful vegetables, which provide vitamins, minerals, and antioxidants.
Beans and Legumes: Look for meals that include beans, lentils, and chickpeas, which are rich in protein, fibre, and other essential nutrients.
Healthy fats: Choose meals that contain healthy fats such as nuts, seeds, coconut cream, and olive oil, which provide important nutrients and can help keep you feeling full and satisfied.
Plant-based protein sources: Look for meals that contain plant-based protein sources such as tofu, tempeh, which provide essential amino acids.
Ingredients to Avoid:
Processed foods: Avoid meals that contain highly processed foods, such as refined carbohydrates and added sugars.
Excessive amounts of salt: Look for meals that are low in sodium to avoid excessive salt intake.
Animal products: If you are following a vegan or vegetarian diet, avoid meals that contain animal products such as meat, dairy, and eggs.
Preservatives and additives: avoid meals that contain artificial preservatives and additives.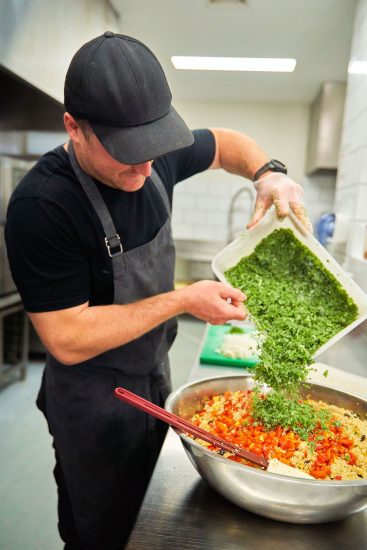 There are many reasons to love Pippa's Kitchen! One of the reasons is that their meals are made locally in Melbourne by two experienced chefs who are passionate about creating healthy and delicious vegan meals.
Another reason to love Pippa's Kitchen is that they use high-quality, fresh, ingredients in their meals. They prioritise sourcing local ingredients whenever possible, ensuring that their meals are not only delicious but also sustainable and environmentally friendly.
Using quality ingredients also means that Pippa's Kitchen meals are packed with essential nutrients and vitamins, providing a balanced and nutritious vegan diet. This makes them an excellent option for those looking to improve their overall health and well-being.
Furthermore, by using quality ingredients, Pippa's Kitchen can create meals that are both healthy and delicious, satisfying even the most discerning taste buds. Their chefs carefully craft each dish, ensuring that it is not only nutritious but also bursting with flavour.
What are the best Meal Delivery services for Vegans in Melbourne?
Pippa's Kitchen offers a healthy Meal Delivery Service with a whole range of various vegan meals, catering to different dietary preferences and tastes. They understand that a vegan diet can be diverse and delicious, and they strive to provide their customers with exciting and tasty vegan meal options.
Their meal delivery service offers a wide selection of dishes that are prepared with fresh, high-quality, and plant-based ingredients. These meals are designed to provide a balanced and nutritious diet for vegans, ensuring that all the essential nutrients are included in each meal.
Vegan Moussaka
A creamy vegan béchamel holds together layers of vegetables and lentils. Delicious and simple ingredients: water, Potato, Lentil, Flour (GF), Tomato, Eggplant, Kale, Onion, Parsley, Salt, Garlic, Nutritional yeast, Nutmeg, Rosemary.
Japanese Tofu Curry
The Vegan curry we offer is packed with flavour, featuring a subtle spicy kick from the chipotle that blends perfectly with the creamy texture of coconut cream. It's a healthy and highly satisfying dish. Ingredients include: Zucchini, Tomato, Salt, Curry powder, Garlic, Broccoli, Tofu, Coconut cream, Turmeric, Onion, Carrot, Rice noodles, Tomato paste, Cumin, Chipotle, Coconut oil.
Vegan Rice
The ideal dish for vegans is this flavorful Vegan rice, which contains a variety of vegetables and is prepared with all-natural ingredients and real stock. Ingredients include: Salt, Chilli, Edamame, Mushrooms, Peas, Black pepper, Soy sauce (GF), Onion, Spring onion, Corn, Brown rice, Coriander, Sesame, Garlic, Carrot, Broccoli.
Vegan Spicy Red Tofu Curry
Our Thai-inspired dish features the fragrant and delicious flavours of kaffir lime, lemongrass, chilli, coriander, and a blend of secret spices that everyone will love, regardless of dietary preferences. Loaded with veggies and brown rice, it's a perfectly balanced vegan meal. Ingredients include: Coconut cream, Zucchini, Garlic, Chilli, Kaffir lime leaves, Red capsicum, Brown rice, Coriander, Soy (GF), Eggplant, Tofu, Onion, Lemongrass.
Vegan Tofu Nasi Goreng
This 'ready' vegan meal will fill your room with the enticing aromas of garlic, chilli, ginger, and soy when you heat it up for dinner. Made with brown rice, corn, peas, and capsicum, it is also gluten-free and dairy-free. Ingredients include: Spring onion, Capsicum, Brown rice, Chilli, Tofu, Onion, Corn, Ginger, Coriander, Peas, Soy (GF), Garlic.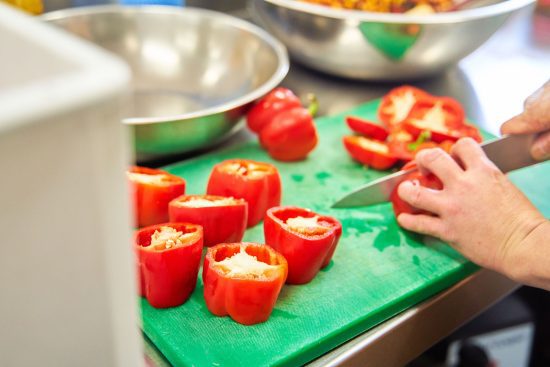 Healthy Meal Delivery Melbourne
While Pippa's Kitchen offers many unique features, home cooking and their use of locally sourced produce stand out as significant factors that set them apart from other meal delivery services in Melbourne.
Firstly, all of Pippa's Kitchen's meals are created with the same care and attention to detail that one might expect from home-cooked meals. This is because the meals are crafted by experienced chefs who are passionate about creating delicious and healthy vegan food. The result is a range of meals that are not only nutritious but also taste like they were made at home.
Secondly, Pippa's Kitchen is committed to supporting local Victorian farmers and growers by sourcing their ingredients locally wherever possible. This approach helps to support the local economy, reduce carbon emissions from transportation, and ensure that customers receive fresh and high-quality ingredients in their meals. By using locally sourced produce, Pippa's Kitchen is also able to create meals that are reflective of the seasonal availability of ingredients, further enhancing the freshness and quality of their meals.
Customers can feel confident that they are receiving meals that are not only made with care but also support local farmers and growers.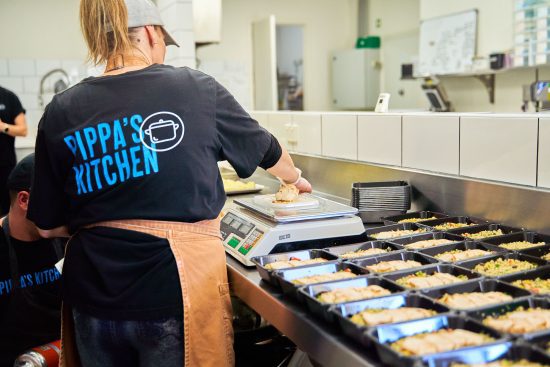 Plant-Based Meal Delivery
Plant-based meal delivery is becoming increasingly popular, with more people recognising that including more plant-based meals into the diet weekly is an easy way to improve overall health. When it comes to choosing ingredients for plant-based meals, I typically recommend plenty of whole grains, legumes, nuts, seeds, fruits, and vegetables. These foods are rich in essential nutrients, including fibre, protein, healthy fats, and vitamins and minerals.
At the same time, I suggest avoiding highly processed foods, refined sugars, artificial preservatives, colours and flavours and vegetable oils. These types of ingredients may contribute to inflammation and other health problems over time. It is also essential to ensure that plant-based meals provide enough protein and other essential nutrients to meet your daily needs.
Pippa's Kitchen uses locally sourced, fresh ingredients and their nutritious meals are designed by chefs. Their packaging is also recyclable!
Pippa's Kitchen offers a range of Meal Packs. They offer a Family Meal Pack, 20 meal pack, 15 meal pack, 10 meal pack and an amazing soup bundle where you can choose 3 soups for $30!
Meal packs are great because you can save money and they are a convenient, time-saving option for busy people who want to eat healthy and delicious meals without the hassle of cooking.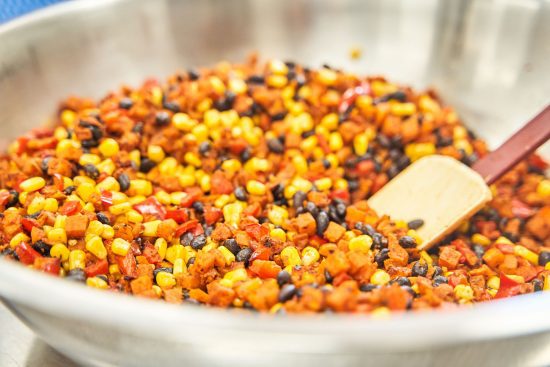 Blog Conclusion
In conclusion, plant-based meal delivery and meal packs are excellent options for anyone who wants to eat healthy, nutritious, and delicious meals without the hassle of cooking.
By choosing high-quality, whole, and unprocessed ingredients, you can ensure that you are providing your body with the essential nutrients it needs to thrive.
Pippa's Kitchen stands out as a top choice for meal delivery services, offering locally sourced, fresh ingredients, meal packs designed by experienced chefs and a commitment to sustainability and supporting local farmers and growers.
With Pippa's Kitchen, you can enjoy the convenience of meal delivery without compromising on taste or nutrition.
About The Author:
Margo White is a Clinical Nutritionist who holds a Bachelor of Health Science in Nutrition and Dietetic Medicine. Margo uses food as medicine to gently nourish, strengthen and support health. She believes that life is about balance, and shouldn't be restrictive. Margo advocates for an 80/20 way of eating; 80% whole foods and 20% soul foods – soul foods to nourish your soul and bring you great joy. When she's not seeing clients in the clinic she is either in the kitchen developing recipes or creating content and blog writing for various aligned food companies.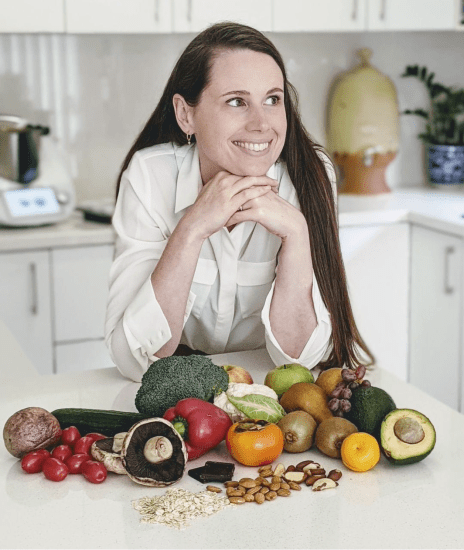 References: