Pippa's Kitchen is a family-run venture led by the dynamic duo of Pippa and James, a dedicated mum and dad who understand the challenges of juggling a busy schedule while striving for healthy eating. With their expertise, Pippa's Kitchen aims to simplify cooking for families by providing a wide range of wholesome and convenient meals for delivery in Melbourne.
Pippa's meals are thoughtfully designed to help families achieve multiple goals: eating healthily, improving social and emotional wellbeing, saving time, and feeling good. By offering nutritious options, they make it easier for families to embrace a healthier lifestyle without compromising on taste or convenience.
Our Mission at Pippa's Kitchen – Melbourne Meals
With Pippa's Kitchen, you can say goodbye to the stress of meal planning, grocery shopping, and cooking from scratch. Their selection of healthy meals takes the guesswork out of preparing balanced and nourishing dishes, allowing you to focus on what truly matters – spending quality time with your loved ones.
When it comes to healthy family food options, here are a few other ideas:
Homemade Chicken and Vegetable Soup: Often packed with vegetables and offers much warmth and nourishment. Use a variety of vegetables, herbs, and spices to enhance the flavour.
Baked Chicken or Fish with vegetables: Choose protein sources like chicken or fish and bake them with herbs, spices, and a drizzle of olive oil for a delicious and nutritious main course.
Stir-Fried Veggies with Tofu and Brown Rice: Create a colourful medley of vegetables stir-fried and served with tofu and brown rice.
Mexican beans and rice: Make a delicious mexican bowl with basmati rice, kidney or pinto beans, salsa, guacamole and corn chips.
Remember, adapt these options to suit your family's dietary preferences and any specific dietary restrictions or allergies.
Are there any healthy family dinner desserts?
Pippa's Kitchen understands that no meal is complete without a delightful dessert to satisfy those with a sweet tooth. That's why they offer an assortment of delectable dessert options to add the perfect finishing touch to your dining experience.
From decadent sticky date pudding to apple and raspberry crumble, Pippa's Kitchen has something to suit every dessert lover's palate. All desserts are crafted with high-quality simple ingredients, no nasties and a touch of love.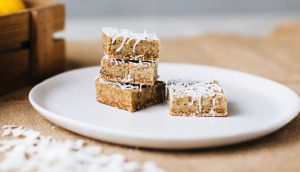 Family Dinner: Delivered To You
Introducing the Family Meal Pack from Pippa's Kitchen! They understand the importance of providing delicious and convenient meal options for your entire family. With their Mix and Match Family Meal Pack, you have the flexibility to choose 5 nights of dinner options that suit your family's preferences and dietary needs.
Here's how it works: Select any 5 dinners from their extensive menu to create your personalised meal pack. Whether you have picky eaters, dietary restrictions, or simply enjoy variety, the Mix and Match option allows you to cater to everyone's tastes. With each dinner carefully crafted using wholesome ingredients and culinary expertise, you can trust that each meal will be both nutritious and flavourful.
Below are 5 examples from the Family Meal Pack to inspire you:
1. Butter Chicken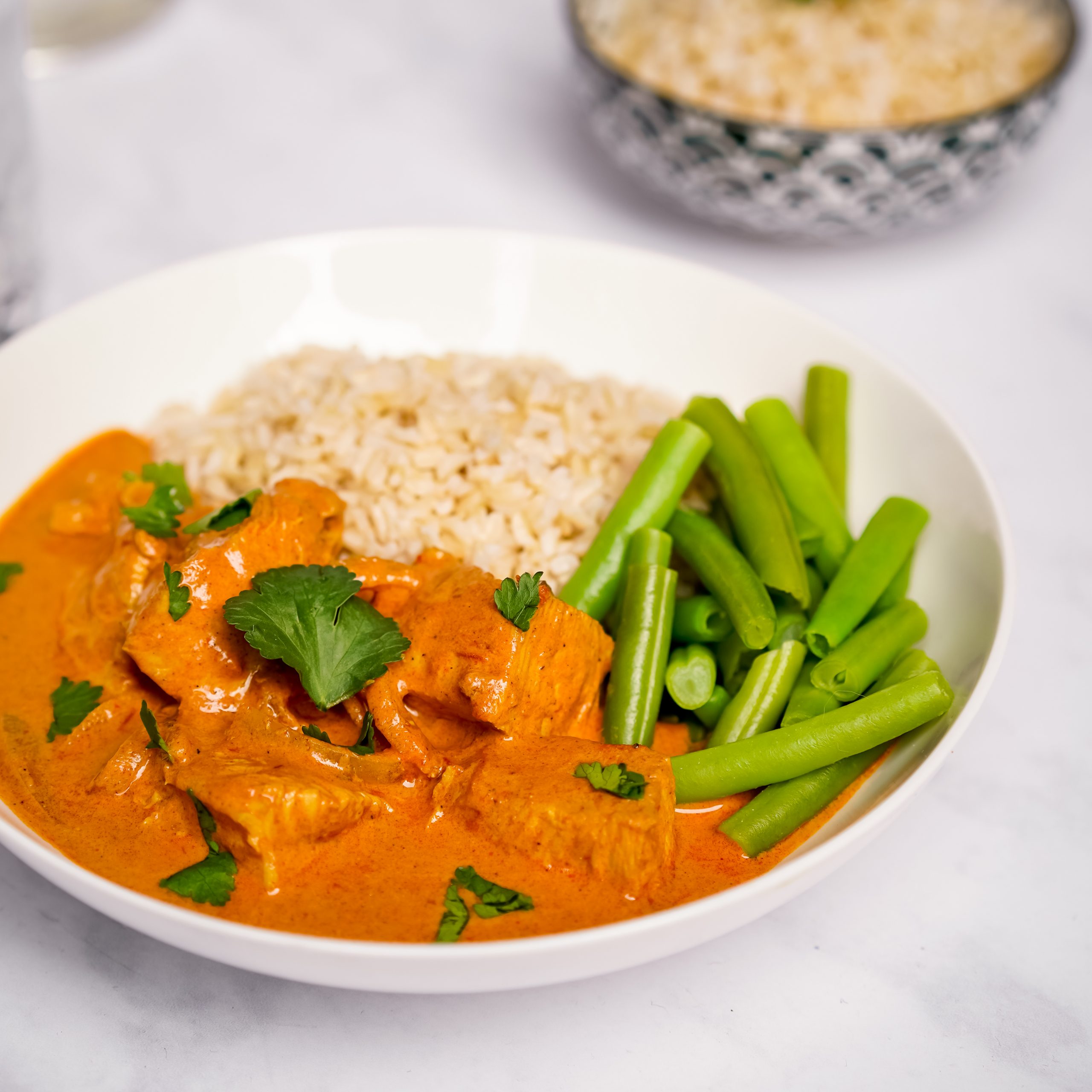 Introducing our signature Butter Chicken… PK Style! But what exactly do we mean by that? At Pippa's Kitchen, we take pride in our unique twist on this classic dish. We start by using antibiotic-free chicken breast, ensuring that you enjoy the highest quality and most wholesome ingredients. Instead of traditional thickened cream, we opt for creamy coconut cream, adding a delightful richness without compromising on flavour. Our fresh homemade chicken stock and Greek yoghurt contribute to the perfect balance of taste and texture. Packed with tender green beans, our Butter Chicken is a complete meal. Simply add some rice, and dinner is ready to be enjoyed by the whole family.
2. Mac and Cheese
Get ready for a family favourite with a twist: Mac and Cheese! Our special recipe takes this classic dish to the next level by incorporating wholesome pumpkin and carrots, adding an extra boost of flavour and nutrition. To make it even more irresistible, we generously top it off with a mouthwatering amount of cheese. The result? A truly delicious and satisfying meal that will have everyone coming back for seconds. Indulge in the creamy and cheesy goodness of our Mac and Cheese, knowing that you're enjoying a dish that combines wholesome ingredients with irresistible taste. It's a delightful way to elevate a beloved comfort food to new heights.
3. Lasagna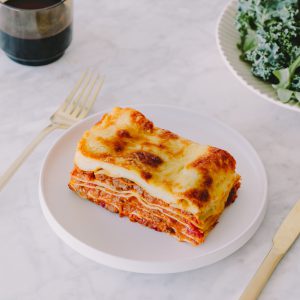 This lasagna incorporates Pippa's Kitchen's mouthwatering bolognese sauce, packed with a medley of flavorful vegetables. It is expertly layered with lasagne sheets and topped with a creamy béchamel sauce. This delectable combination is a guaranteed crowd-pleaser, loved by both kids and adults alike.
4. Gnocchi with Kale Pesto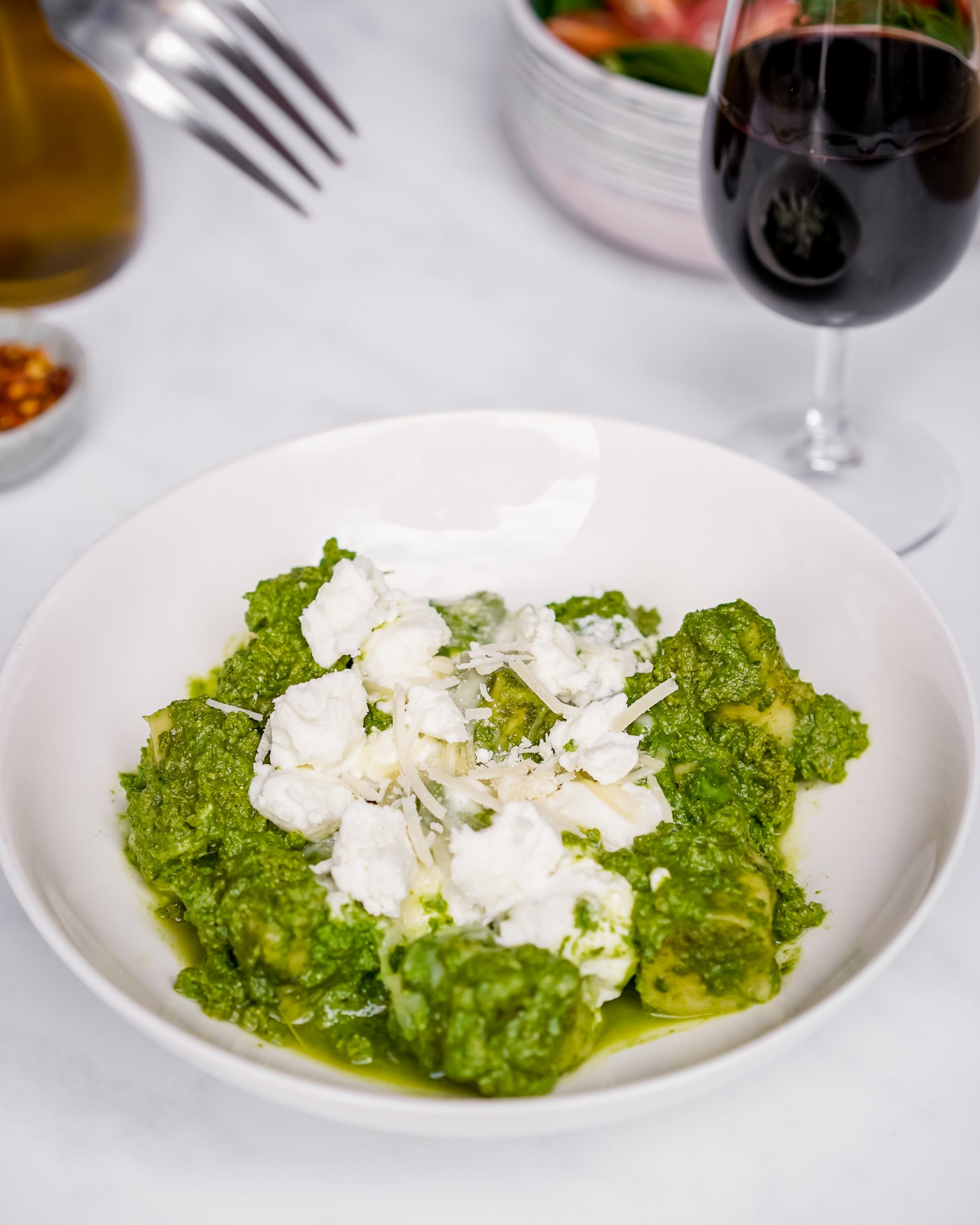 Indulge in hand-rolled spelt gnocchi served with a flavorful green kale pesto, crafted with pumpkin seeds, and topped with creamy goat's cheese. This dish is a delight for the whole family. Get ready to savour every delicious bite!
5. Thai Green Curry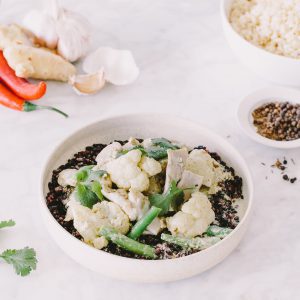 This Thai Green Chicken Curry uses roasted cauliflower and fresh green beans. Delight in the harmonious blend of lemongrass, kaffir lime, chilli, coriander, spring onion, garlic, and creamy coconut. Simply heat gently until simmering, add your preferred rice, and relish the delightful flavours on your palate.
Blog Conclusion
Pippa's Kitchen believes that family is at the heart of every meal. They understand the value of gathering around the table, sharing delicious food, and creating lasting memories. Pippa's Kitchen provides healthy and convenient meal options that are high quality and very tasty. Pippa's Kitchen takes care of the cooking, so you can focus on what truly matters – the precious moments spent with your loved ones.
Try Pippa's Kitchen today and discover the joy of nourishing your family with wholesome, delicious, and hassle-free meals. Let's make every mealtime a special occasion for you and your family.
About The Author:
Margo White is a Clinical Nutritionist who holds a Bachelor of Health Science in Nutrition and Dietetic Medicine. Margo uses food as medicine to gently nourish, strengthen and support health. She believes that life is about balance, and shouldn't be restrictive. Margo advocates for an 80/20 way of eating; 80% whole foods and 20% soul foods – soul foods to nourish your soul and bring you great joy. When she's not seeing clients in the clinic she is either in the kitchen developing recipes or creating content and blog writing for various aligned food companies.