Cooking a healthy meal for your family can become quite a chore. Especially if you're competing with your work schedule to get everything done before the kids need to go to bed. Wouldn't it be awesome if you could just get home, put your feet up and enjoy a healthy, balanced meal that you don't have to prepare?
And that's why meal deliveries are becoming more popular all across Australia. It takes the work out of daily meal planning and preparation—and you're still look after your family's health. Opting for family meal delivery has many benefits to consider, read on to find out more.
Top Reasons Why Prepared Meal Delivery is a Popular Option
If you're on the fence about choosing a prepared meal delivery service for your family meals, we've made it easy for you. Our experts have compiled a list of the top reasons why meal delivery will change dinner time in your home for the better.
1.     Time Saving
The most popular reason for choosing a meal prep service boils down to the time you're going to save. Busy work schedules can leave little time for proper meal planning and preparation. Opting for a meal prep service eliminates the need for grocery shopping, meal planning, and of course cooking.
2.     Cost Saving
In addition to saving time and effort, meal prep delivery will save you money. You'll be paying for meals that are already prepared, so there's no need to spend money on various ingredients. There's also less wastage of ingredients you didn't use in their entirety.
3.     Healthy Options
When you don't have time to cook, the alternative for many people is to opt for unhealthy junk foods. Alternatively, choosing a meal preparation service will enable you to choose options that are healthy and nutritious for the whole family. With our assorted menu, you'll always have interesting dishes to choose from.
4.     Convenient
After a busy or sometimes even stressful day at work, the thought of standing in a queue at the grocery store can be quite annoying. The tasty dishes we have on offer make feeding your family super convenient. It's as simple as placing your order. We deliver, and all you have to do is to heat up and enjoy. It doesn't get better than that!
5.     Professionally Made
Here at Pippa's Kitchen, delicious meals are prepared by professional chefs using fresh ingredients. Our wonderful menu includes some of the following, all done with insight into what each eating plan requires:
Healthy treats
Slow-cooked meats
Vegan dishes
Gluten-free options
Low-calorie selections for specific diet plans
Soups
Dairy-free
Organic meat
Organic tofu meals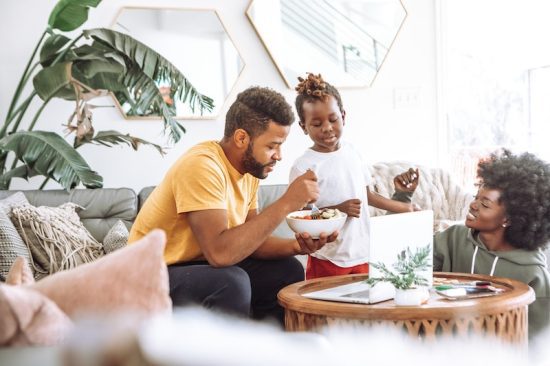 6.     Easy Portion Control
Part of a healthy eating plan is maintaining the right portion size with each meal. Large portions can leave you feeling bloated and even sluggish. We offer the right sized meals which once again also helps you prevent wastage.
7.     Exciting New Food Combinations
When you're preparing your own meals, it's not unusual to get into a rut with the choices you make. Often you end up making certain meals more often than others because they're quick and easy. This can leave your family bored with your dinner choices.
Choosing food from our elaborate menu makes it easy to have something new to eat every day. Additionally, each member of the family can choose their own dish! Choosing new dishes encourages your family to try different nutritious combinations. There's also no need to wait for Sunday to have a "Sunday roast!"
8.     Minimises Clean-Up
Cleaning up after a meal is perhaps just as tedious as preparing the meal. Depending on the type of meal you're cooking, there could be several pots and pans to soak and clean in addition to plates and serving bowls. By opting for the meal delivery Melbourne residents are raving about now, you'll save on a lot of cleaning! There are no pots or pans to scrub.
9.     Order in Advance
Cooking dinner usually involves you getting home from work and then starting the cooking process. With our meal prep service, your dinner can be at home when you get there, or shortly after. There's no need to wait for dinner. Additionally, take the stress out of planning weekly meals by ordering your weekly meals in advance.
How to Take Advantage of the Best Meal Delivery for Your Family
Wondering what to make for dinner tonight? Before you start making a grocery list, have a quick glance at our extensive online menu. Whether you want a butter chicken with healthy brown rice or a slow-cooked lamb shoulder, we've got you covered!
Simply call us on 0448 885 266 and place your order! Our chefs are looking forward to treating your family to a delicious meal and at the same time, ease the cooking stress in your home.